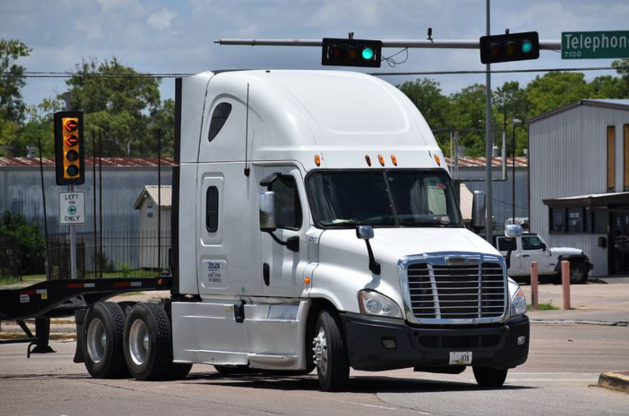 San Antonio truck drivers have things rough. They fight heavy traffic and stop lights. They navigate a scorched landscape. Other drivers tailgate. They don't use their signals. It's just another day on the highway.
Mechanical breakdowns can be extremely inconvenient. At San Antonio Mobile Truck Repair, we aim to ensure they aren't a source of irritation for long. We provide comprehensive truck repair services for virtually every brand and model of commercial vehicle. We'll fix it right where the problem occurs or, if necessary, transport your heavy-duty vehicle. Call us at (210) 405-7229.
Roadside Repair
Not the other way around. So, if your big rig develops an issue on the highway or anywhere else, call us. We'll get you back on the road as soon as possible. There will be no trips to various stores for parts. There will be no waiting about.
So sit down. Take a deep breath. Relax. Because you know what? We've got this all under control.
We Repair Every Part of Your Truck
San Antonio Mobile Truck Repair is here to help with your problems with the cab or the trailer. Just some of the services we provide include:
Engine/radiator repair

Gasket replacement

Hose replacement

Tire changes

Reefer unit repairs

Belt replacement

Hydraulic repairs

Brake repairs
If you get stuck on the road, we'll get you unstuck. It's as simple as that. Our track record of happy customers speaks for itself.
Towing Services
Occasionally, breakdowns are just too big to address on the side of the road. That's not an issue. We'll tow your car to our shop and fix it as soon as possible. We service large trucks, buses, dump trucks, utility vehicles, and any other industrial vehicle you can conceive. After we're done, we'll even bring it back to you. So if you're searching for a tow truck, stop looking now.
24/7 Emergency Service
San Antonio is a bustling metropolis, so you can't afford to dilly dally when your truck breaks down. It isn't feasible to walk across the street for coffee and pie—at least not before you call us. Fortunately, San Antonio Mobile Truck Repair provides emergency services 24 hours a day, seven days a week.
It doesn't matter what time it is on Sunday or Tuesday. We'll be there for you. Let's get started so you can quickly return to your normal routine.
Service For All Kinds Of Big Trucks
Truck drivers are crucial in a variety of sectors. There is no alternative for their presence. When it comes to San Antonio Mobile Truck Repair, we know exactly as much.
We provide parts and labor for just about any kind of truck there is, including:
Class 8 trucks

Class 7 trucks

Semi-trucks

Buses

Box trucks

Garbage trucks

Refrigerated units
And more!
We want you to have a stress-free day without any trucking issues. Let us take care of the problem so you can get back on the road as soon as possible.
Serving All the Tri-County Area
Being located in one of the biggest cities in Texas, it's not surprising that San Antonio is always congested with traffic. Mobile Truck Repair makes getting around the city a breeze.
That's why we at San Antonio Mobile Truck Repair are happy to serve the great people of this community. We ensure you get where you need to go, even if your truck is unwilling to cooperate.
We love the area and are proud to serve its many different communities, including:
Concan

Fredericksburg

Port Aransas

Boerne

New Braunfels
Don't let a breakdown get you down! If your big rig is malfunctioning in or around San Antonio, just call us. In no time, one of our experienced technicians will arrive on the scene and have you back up and running in no time.
Call Us Today!
With years of experience in truck repair, San Antonio Mobile Truck Repair will be there for you if you, unfortunately, have to experience a breakdown. We know what it takes to get your wheels back on the road and hope you never have to use our services.
So please, don't hesitate to call us at (210) 405-7229. We're happy to answer any questions you may have or provide a free quote for our services.