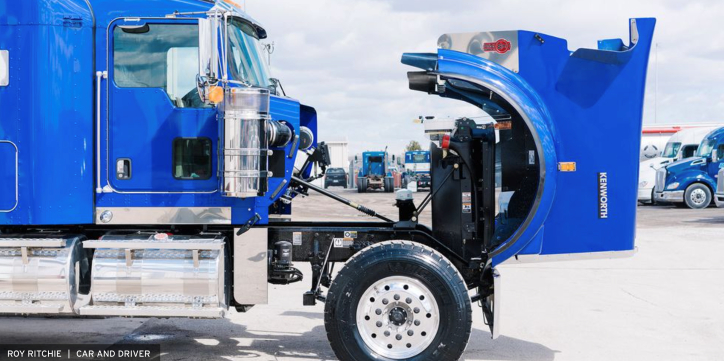 For years, San Antonio Mobile Truck Repair has been the area's go-to comprehensive truck repair company. We provide engine, transmission, brake, and electrical repairs–just to name a few of our services.
We provide preventative maintenance services to ensure that your truck keeps running smoothly and avoids expensive repairs in the future. Our team of experienced professionals is committed to offering high-quality service and client satisfaction. We recognize the importance of keeping your vehicle on the road, and we'll do everything we can to get you back on the road as soon as possible.
At San Antonio Truck Repair, we are passionate about giving our customers the best possible service. If you have any questions or need truck repair, please don't hesitate to contact us today at (210) 405-7229. We would be more than happy to assist you.
24/7 Roadside Assistance
We offer prompt roadside assistance to all of our customers. We work 24 hours a day, seven days a week, to assist truck drivers in need. What you'll find at San Antonio Mobile Truck repair includes:
Towing

Tire Changes

Fuel Delivery

Lockout Service

Electrical repair

Engine repair
We provide a range of services, as you can see. If you require roadside assistance, please contact us right away. We would appreciate it if you could accept our assistance.
Does San Antonio Mobile Truck Repair Serve All the Tri-County Area?
We do! We have a large network of service providers and mechanics located throughout the tri-county area that can assist us in getting to you quickly.
Here's a quick rundown of what happens when you call us:
We'll ask you for your location so we can dispatch the nearest service provider to you.

We'll give you an estimated time of arrival.

We'll send you a text message and email when our service provider is on their way.

Once they arrive, they'll assess the problem and give you a quote for services.

You can choose to have the work done right then and there, or you can schedule a later time.
San Antonio Mobile Truck Repair is open all hours of the day, every day of the year. We provide prompt and reliable service 24 hours a day, seven days a week. It doesn't matter what time it is or if it's night or day. We're always here to assist you.
What Sorts Of Vehicles Do You Service?
We aren't picky- we service all types of vehicles, regardless of size or make. Got a big rig? We can help. An RV? Not a problem. We have plenty of experience, and our network extends far, so no matter your location, we will get to you as soon as possible after receiving your call for help.
We tow and repair:
Big rigs

Buses

Dump trucks

Power trucks

Box trucks
It's easy to assume that the talented drivers behind these trucks are vital. That's why San Antonio Mobile Truck Repair is pleased to serve them. We understand how to repair and return these vehicles to the road as soon as possible, thanks to our numerous years of expertise.
What If You Can't Fix My Truck On Site?
Not a problem! If we can't fix your truck on-site, then we'll take it to our local service provider. Our web of providers and mechanics is large, so help is always nearby.
You may trust San Antonio Mobile Truck Repair to service your vehicle. Now that we've been on the job, you can expect things to change quickly. All you have to do now is sit back and let us handle everything.
Tri-County Mobile Truck Repair
That's what we're all about. Your San Antonio Mobile Truck Repair expert isn't a fly-by-night backyard mechanic who'll just fiddle around under the hood. Come on, buddy, that's not right at all.
With our team of certified and professional technicians that have years of experience under their belts, you can breathe easy knowing your truck is in good hands.
The technician will arrive in a truck of his own when you contact us. All the necessary parts and tools to repair your concern will be loaded into the vehicle. That means there's very little risk that your automobile will be towed to a distant repair facility after you call us.
Because we understand that time is money for professional truck drivers, we always work to minimize the amount of time your truck isn't operational. In most circumstances, you can be back driving in just a few hours or less.
San Antonio Mobile Truck Repair is your reliable source for broken-down big rigs. Call us any time of the day when you need help. We're easy to reach at (210) 405-7229.